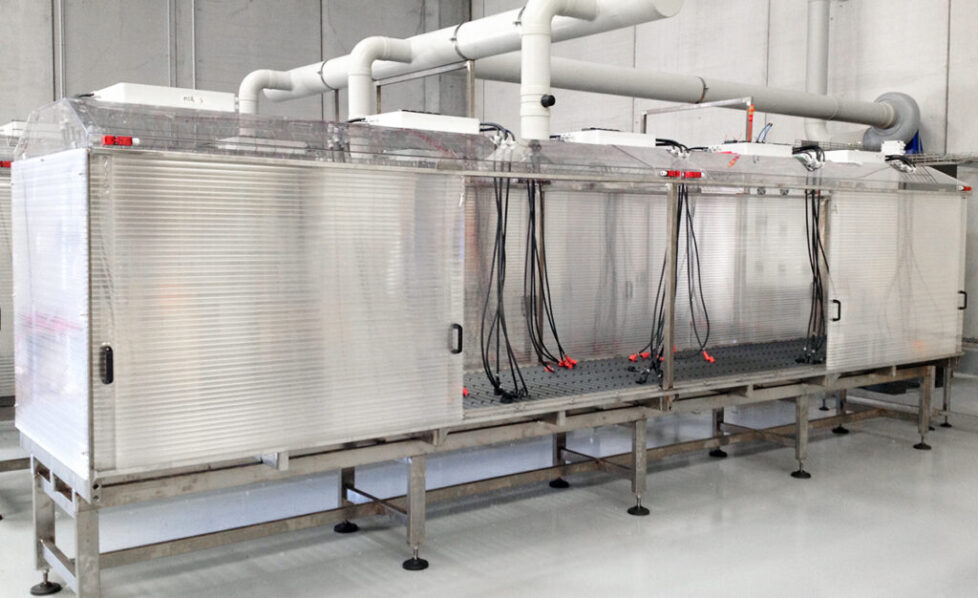 Batteries Refreshment
The batteries restoring allows the regeneration of lead-acid batteries charge after long periods of storage or inactivity. They are therefore particularly interesting for large distributors.
The refreshment dock produced by DITEC Engineering is a revolutionary product and allows the management of lead-acid batteries storage, avoiding rework at the main production site.
The machine stand structure is modular and based on a basic block of 6x1m which holds about 80 L3 car batteries. Thanks to this structure, variable sizes systems can be made.
The machine is designed to be standalone and complete in all its parts. The rollers for the moving of batteries, the rectifiers, the distribution and connection cables and the fume extraction system with aspirator, allow operation also outside of the production site.
As for all DITEC Engineering solutions, the refreshment dock materials are carefully chosen to ensure reliability and safety.
It is possible to equip the refreshment box with a dedicated drive for the insertion of the batteries.
Main features
Improves warehouse management
Modular and expandable frame
Complete of rectifiers, connections and suction hoods
Customizable refresh recipe