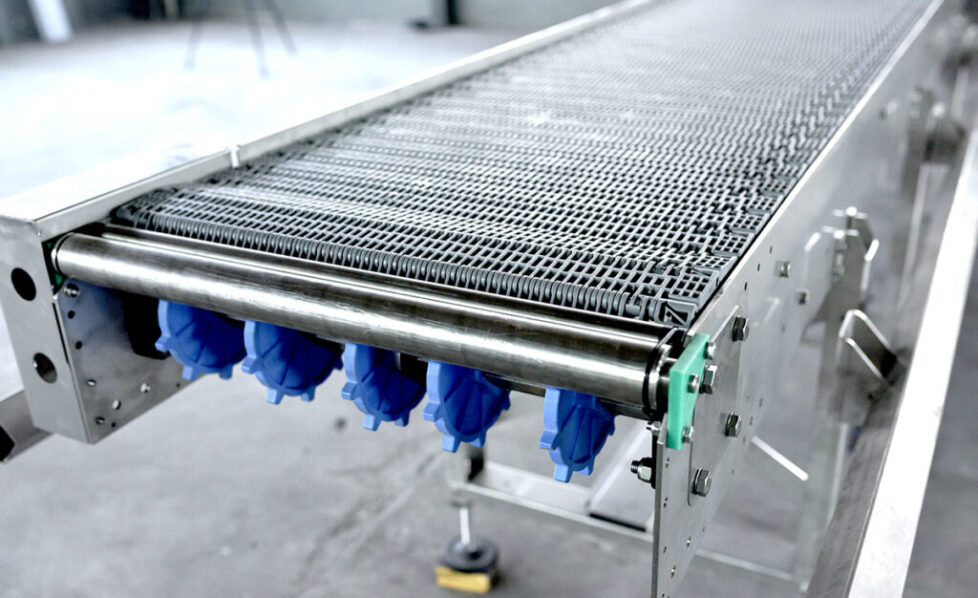 Overview
DITEC Engineering conveyor belts allow a quick and functional handling of the batteries throughout the production facility. We design them to provide maximum efficiency and make them with stainless steel and polypropylene belt. We can fully customize lengths, widths and heights. This allows to create any type of formation line and manage the various battery production processes. Moreover, we design the belts structure to be modular, so allowing more flexibility and low costs.
Besides, we equip the conveyor belts with the latest interfaces to communicate with the loading and unloading shuttles. We provide also belts with motorized movement. Plus, the operator can manually control the handling when managing parts of semi-automatic line.
Main features
Modular configuration
High durability materials
Interface with upstream and downstream stations
Centralized management software
Applications
Typical application for these conveyors is in the formation and finishing area. So we expressly build them using AISI 316L stainless steel (EN 1.4404) and polypropylene (PP) mesh conveyor belt. We can provide them with a wide range of customization. Also we equip them with indexing units, barcode/QR code readers, sensors and so on. Plus, the stainless steel electrical cable raceway covers electrical connections, so protecting them from any potential spills.
In short, we personalize lengths, widths and heights. We especially designed them for a long and lasting lifetime with the minimum of annual maintenance. Conveyor belts speed can be fixed or regulated by an inverter mounted on-board.
Furthermore, they are particularly suitable for sequential installation into any type of custom-made layout arrangement. Additionally, the enclosed stainless steel raceway for cables eliminates the need for the motor drive electrical connections.
Battery transfer on the belt conveyors is made easier by a motor-driven roller. It streamlines the flow at the junction point where a belt conveyor ends and the next one begins.