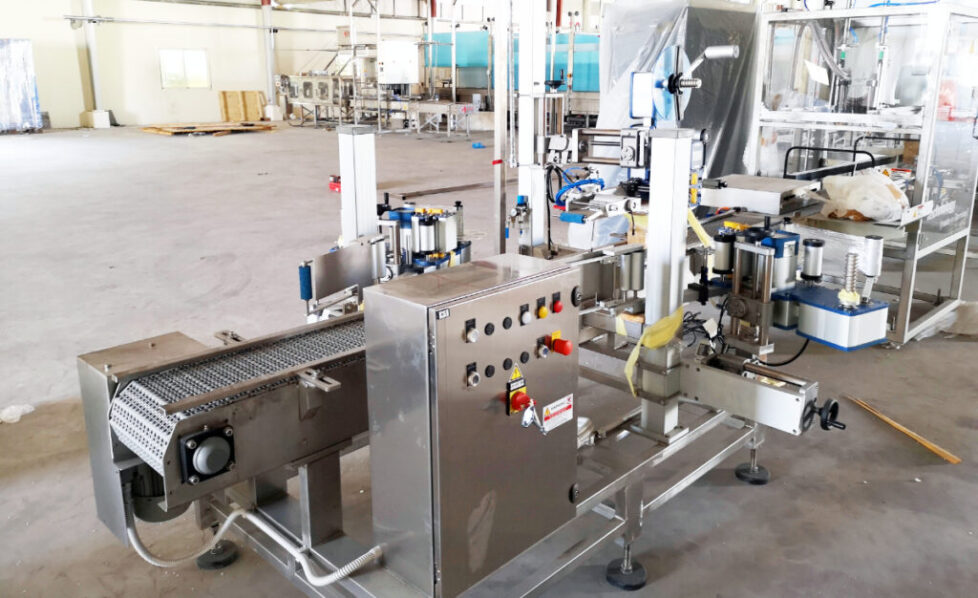 The Labelling Machine from DITEC Engineering applies the labels on the battery's faces. Thus, it can apply the top label, as well as the two lateral labels.
Plus, the machine has a conveyor for the battery transport. So the battery comes to the correct position through the conveyor. The containing guides are adjustable to allow best processing of the battery.
When the battery is in the processing position, the 3 labelling units apply the labels.
The Labelling Machine is equipped with safety devices according to Machine Directive in force.
Main features
Main frame made of stainless steel AISI 316L
Polypropylene belt conveyor for battery transport
Three ways asynchronous gear box
Adjustable battery containing guides
Nr. 3 labelling machines, two for lateral labels and one for top labels