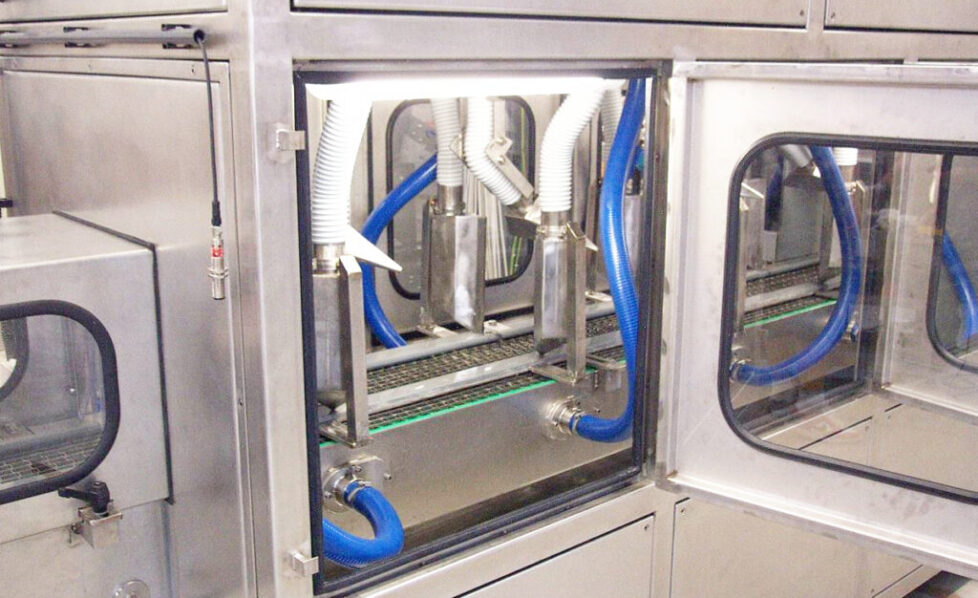 The Washing Drying Tunnel machine solves the problems related to battery washing: acid, dirt, residues will no longer be a problem.
The machine has 3 consecutive operating areas: surface pre-washing and brushing (with optional use of detergent), washing and drying.
Plus, the system does not require any adjustment, or regulation of any device during change over to a different battery model (L series).
Additionally, the internal collection tank enables the recovery and re-circulation of the water used for washing. So, the system minimizes the water consumption.
The large number of air-drying nozzles and their layout allow a customized machine configuration to meet actual production requirements. Thus, you can optimize the results under all conditions.
Finally, the Washing Drying Tunnel machine is completely made in stainless steel AISI 316L.
Main features
Main frame made of stainless steel AISI 316L
Nr. 3 operating areas: brushing, washing and drying.
Inspection hatches
Water recovery and water consumption minimization
optional use of detergent