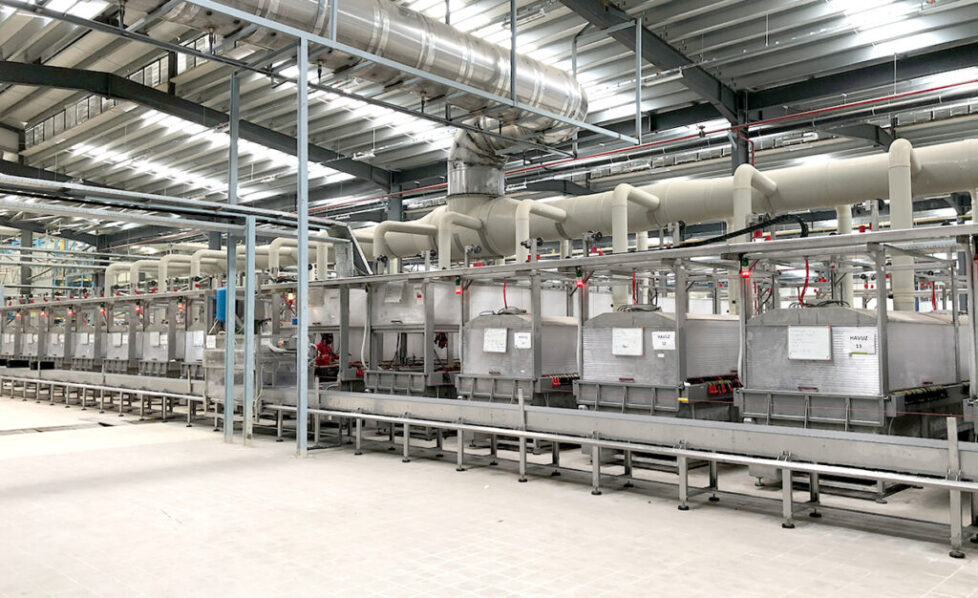 The level of automation is essential for mass production. Our fully automatic formation plants for lead-acid batteries allow to obtain volumes of production that are unthinkable with technologies based on people

Fully automatic
Only one person needed to have the formation plant working; plus one operator for give acknowledge at shuttle operations.
Flexible production
Automatic formation plants for lead-acid batteries allow to easily customize your productivity.
Modular
Our solutions are expandable, this means that you can add more equipment and have all the machines configured to work with each other.
Energy saving
Air and water management system optimize the water usage; plus the heating produced during the charge can be recovered.
Designed to work 24/7
Always online: our machines are designed to operate continuously; remote assistance can reduce machines stop allowing the operations continuity.
Centralized management
SCADA supervision manages the process entirely: depending by the phases of the production, SCADA takes charge also the air and the water management to grant the best conditions for the batteries formation.