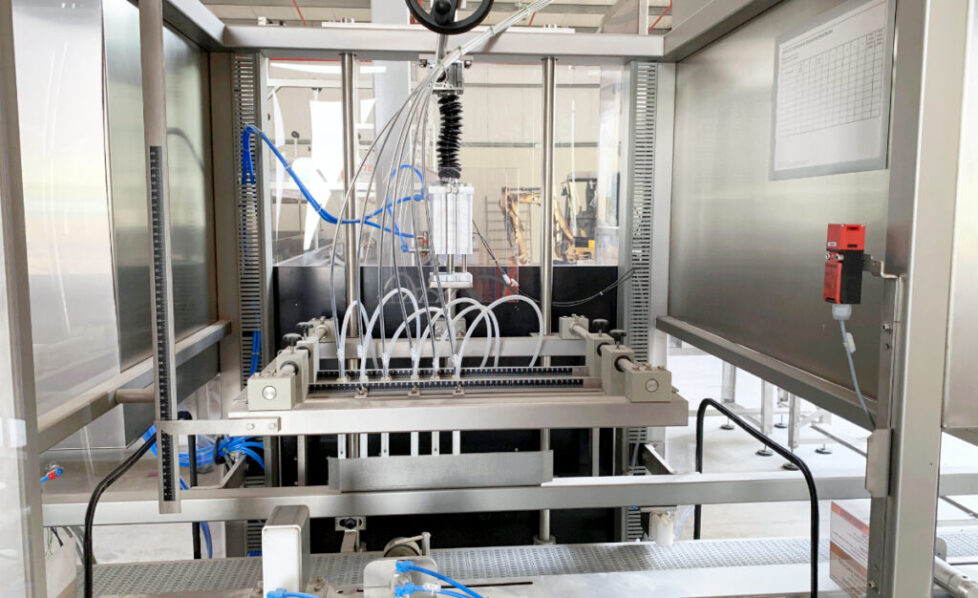 The Acid Filling Leveling machine checks the level of the electrolyte inside the batteries. This to make sure it complies with production requirements.
The machine can simultaneously control, visualize, and compare parameters relating to 6 cells. Hence, the parameters are: level OK, high level, low level, number of non-complying cell, etc.).
It introduces special probes in the battery the the acid sensing. Then, we build the Acid filling leveling machine with the best materials. This to prevent any form of electrolysis of the control probes. Finally, this increase the machine's reliability and accuracy.
The control unit of the machine manages a reject station. Here the machine collects the non-complying batteries. So, this allows the operator to recover the reject products.
For the initial filling, before the Formation, please give a look at our Initial Acid Filling machine.
Main features
Specifically design for car and truck batteries
Built in AISI316L stainless steel
Available with more heads to process more batteries
Electric control panel