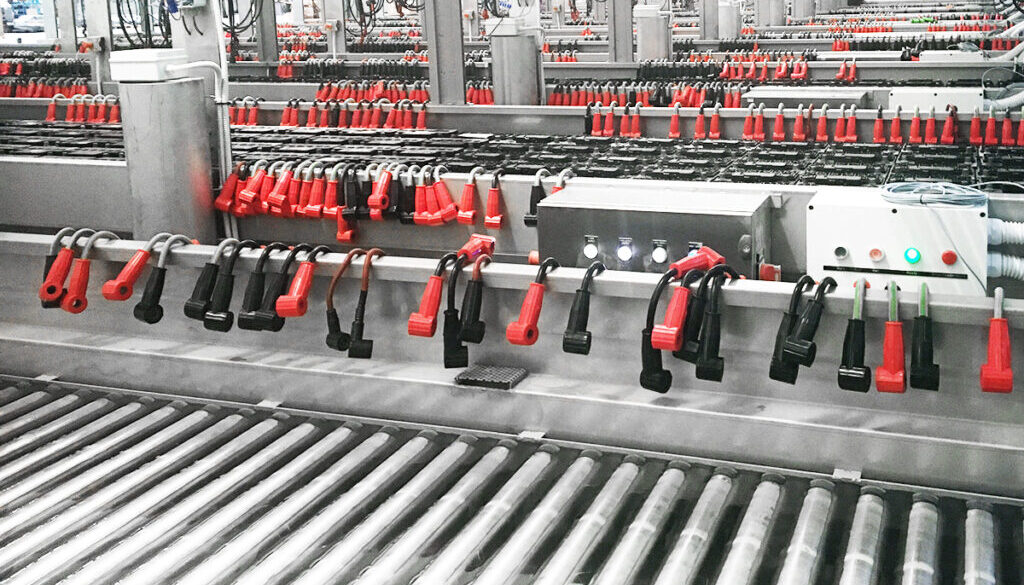 The roller conveyor in water bath formation allows a homogeneous distribution of the moving-power throughout the storage surface because every roll gets a part of the power for the movement of the entire batch.
Advantages of roller conveyor in water bath formation
– Possibility to work with heavy weight without increasing too much the dimension of the rolls and power transmission elements.
– Consistency and reliability in working conditions. In the case that one roll has a damage (the working atmosphere has water, acid….) the machine keeps working because the work of that roll can be done by the near rolls. This is a very important characteristic because you can unload the battery even with some broken rolls. Also is possible repairing easily and rapidly without having long production stops.
– Better water flow circulation granting homogeneous temperature of the water along the entire surfaces of the batteries; this produces better charging time, energy saving and better batteries performance.