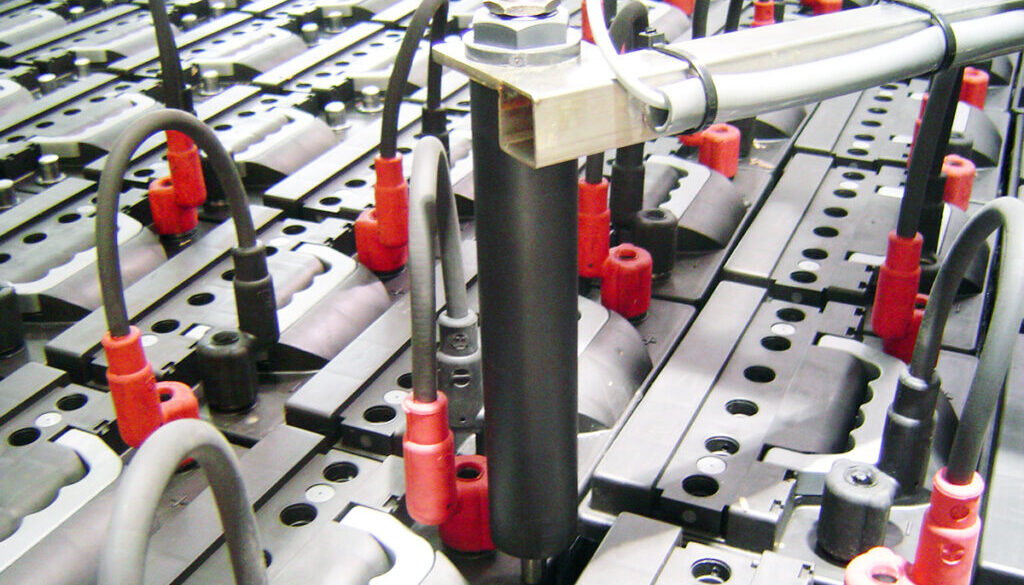 Mechanical arm
As shown in the above picture, it's conceptually simple and at the same time extremely effective. With a mechanical arm you set the height of the lead-acid batteries you are going to charge in the formation water bath.
Ultrasonic level sensor
In a nutshell, water depth sensing is using a sensor to measure the depth of water in the formation water bath. Although various sensors can be used for this application, we will talk about ultrasonic sensor application.
With ultrasonic sensors, we can find the water depth calculation by finding the distance between the transceiver and the surface of the water. The sensor will transmit a short ultrasonic pulse, and we can measure the travel time of that pulse to the liquid and back. We can then subtract that distance from the total depth of the tank to determine the water depth.  
This method of measuring with ultrasonic sensors is more accurately described as water level measuring. In the formation water bath, this will produce the same results. It is important to note, you would need to position the sensor at a fixed point above wherever the water is stored.  This can have benefits over underwater submersion, including greatly increasing the overall lifespan of the sensor.