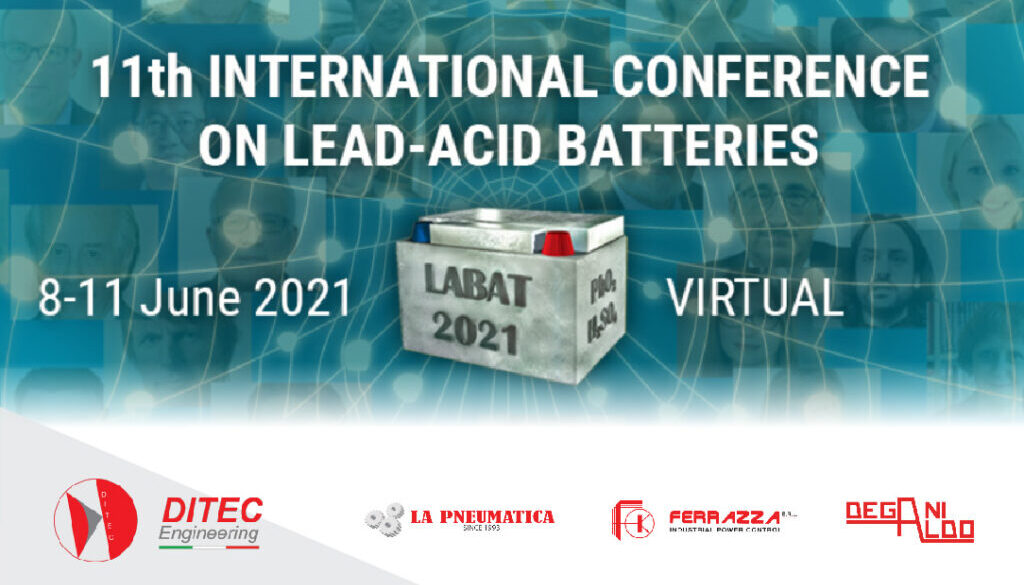 We are proud to announce our participation, together with our commercial Partners, at the 11th International Conference on Lead Acid Batteries: LABAT'2021.
A prestigious exhibition of this caliber offers a great opportunity for growth and improvement. In particular, the conference part allows us to keep up to date with the latest developments in the sector, from research findings to technical advancements. It is therefore an important opportunity to get ideas for innovation, always improving the quality of our offer. 
For all of these reasons, we are very honored to have been able to reserve our place at the LABAT'2021 digital fair.
What are we bringing to this fair?
First and foremost, we want to showcase our Customer oriented philosophy in a concrete way.
How?
We will give visitors to the fair the opportunity to reserve an appointment at our digital booth in advance. Visitors will thus be able to organize their tour as suits them best and reserve a time completely dedicated to them.
To book your appointment, you can email nicola.facchinelli@ditecengineering.it 
Dr. Facchinelli will manage the appointments and offer you a consultation.
At LABAT'2021 we expect great participation from the stakeholders in the sector, an opportunity to actively exchange innovative ideas.
Our Partners: teamwork for growth 
We will attend this event together with our Partners:
La Pneumatica deals with industrial equipment for battery production,
Ferrazza Srl produces technologically advanced systems and solutions for the automation and monitoring of industrial processes.
Degani Aldo designs grids, battery lay-outs, special moulds for accessoires (poles,connections, formation electrodes, etc.) and casting equipment.
We participate with our partners to offer a complete overview of the production process and of the services related to it. Teamwork allows us to broaden our horizons, offering innovative answers to our customers from assembly to finishing, from design to after-sales services.
---
If you want to stay up-to-date on our studies, innovations and work, visit our LinkedIn profile.
If you want to read more articles visit our news page.
---