In this article we present a process that facilitates the production of batteries. We are talking about the battery handling system and how this machinery affects the production chain.
Let's start by defining what this machinery is. Generally speaking It is a system of motorized conveyor belts made of AISI316 stainless steel, particularly resistant to acid, and enriched with battery handling stations. These can:
Transfer batteries between parallel or perpendicular conveyor belts;

Cadence the batteries;

Rotate the accumulators. 
This system is used to manage the transportation of the batteries from one station to the next, in order to prepare them for processing in the most appropriate.
DITEC Engineering has now developed a new design for conveyor feeding and rotation. This is based on an L-shaped system that complements the classic machinery to offer greater flexibility in handling the batteries.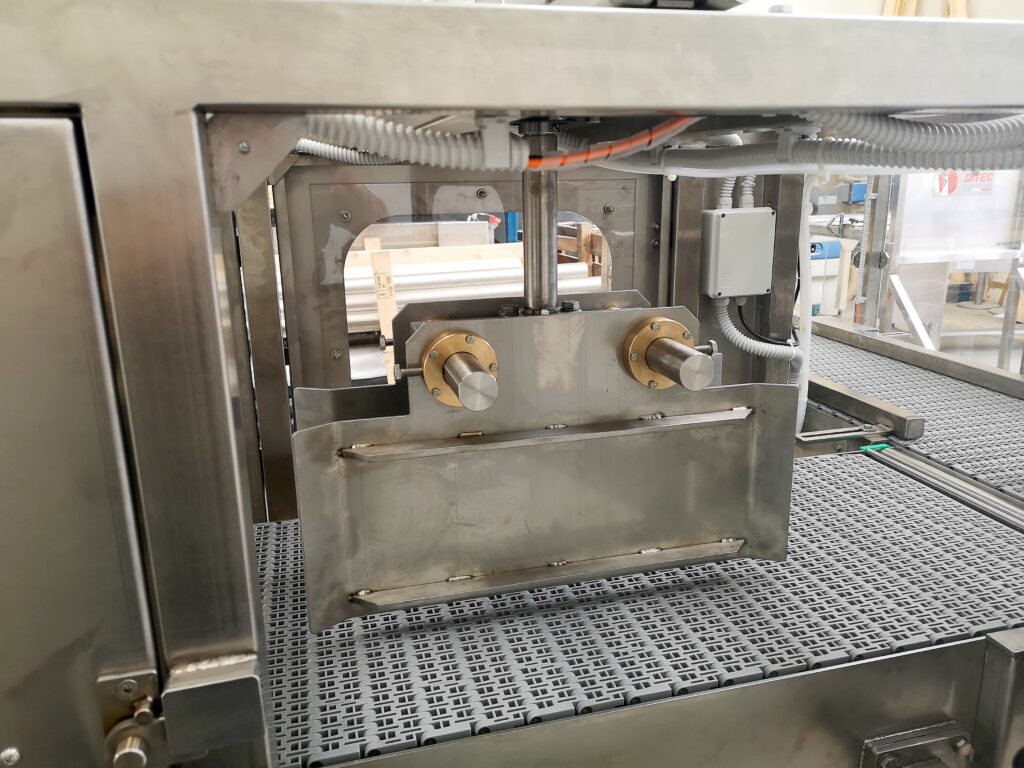 The DITEC Engineering conveyor system is flexible and high-tech, and can have various degrees of automation:
It can be integrated into the entire system of the various lead acid battery production machines and controlled from a central command station;

It can be inserted into the system as a single machine and have independent peripheral control. 
Why is the battery handling system important, then? 
Because it prepares the batteries for the next processing station by orienting the poles and orienting the battery itself vertically or horizontally. The more flexible this process is, the easier it is to switch between the various processing stations.
One plant where we have recently installed our new design of this machinery is Qatar Battery Factory, in Qatar. Read more about this job in our article "Complete high-tech plant in Qatar". At this plant, there is evidence of our newest and most highly automated battery handling system, complete with the new L-shaped design.
---
Se vuoi rimanere sempre aggiornato sui nostri studi, innovazioni e lavori, visita il nostro profilo LinkedIn.